Anne Dalle Ave, MD, MS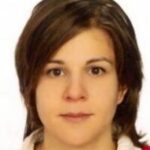 Anne Dalle Ave, MD, MS, is a Senior Research Scholar and Ethicist at the Pellegrino Center for Clinical Bioethics. She is an Associate Professor of Medicine at Georgetown University Medical Center. 
Her research interests comprise ethical issues related to transplantation medicine, end-of-life decisions and practices, and the determination of death in medicine. More recently, she has been working on spirituality in medicine and consciousness. She is particularly interested in spiritual practices, such as meditation and contemplation, how such practices may enhance well-being and compassion, and how to create bridges between science and spirituality. 
Dr. Dalle Ave holds an M.D. from the University of Lausanne in Switzerland, and an M.S. in Bioethics from Columbia University. She completed residency in internal medicine and chief residency in intensive care medicine at the University Hospital of Lausanne. She also completed a fellowship in Bioethics and Spirituality at the Kennedy Institute of Ethics, Georgetown University.