Associate Faculty
Associate Faculty in the PCCB are volunteer faculty with appointments in Georgetown University or Medstar who teach in the courses offered by the Center, assist in the consult service and/or collaborate in other endeavors of the Pellegrino Center for Clinical Bioethics and its faculty.  Appointments will be made for two years (renewable). This page will be updated soon,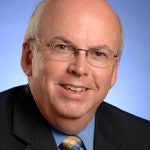 Dr. Michael Gallagher received his medical degree from Georgetown University School of Medicine in 1986. He did residency in Obstetrics and Gynecology at the National Naval Medical Center, Bethesda (now Walter Reed National Military Medical Center). Following this he did a fellowship in Maternal-Fetal Medicine at Johns Hopkins in Baltimore. He is board certified in both Obstetrics and Gynecology and Maternal-Fetal Medicine. Following fellowship he practiced at the Naval Medical Center, San Diego, and then at the National Naval Medical Center, Bethesda. In 1998 he began practice at Massachusetts General Hospital and joined the clinical faculty of Harvard Medical School. Dr Gallagher came back to the Washington area in 2003 and began practice with a private Maternal-Fetal Medicine group in Maryland. He continues this practice and is located primarily at Holy Cross Hospital in Silver Spring. Dr. Gallagher is a clinical associate professor at The George Washington University School of Medicine and Health Sciences and teaches George Washington Obstetric and Gynecology residents at Holy Cross Hospital. Prior to medical school Dr. Gallagher received the degree of Master of Divinity (MDiv) from Weston Jesuit School of Theology (now the School of Theology and Ministry at Boston College). He has an interest in medical ethics and serves on the Ethics Advisory Committee at Holy Cross Hospital.
---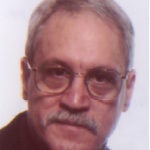 John J. Gillon, Jr., JD, MPH, EMMB, is an attorney, ethicist, lecturer and writer. He served as the designated bioethicist on the institutional review board of the NIH/National Heart Lung Blood Institute (2013-2018), and served pro bono on the IRBs of Walter Reed Army Institute of Research (2002-2019) and Walter Reed National Military Medical Center (formerly Walter Reed Army Medical Center) (2004-2019). He continues to serve pro bono on the IRBs the American Red Cross/Holland Laboratory (2002-present) and Georgetown University Medical Center (2018-present). And he has taught pro bono at Pellegrino Center for Clinical Bioethics (PCCB) since fall 2007.
Mr. Gillon earned an MPH degree from the Johns Hopkins University School of Hygiene and Public Health (now the Johns Hopkins Bloomberg School of Public Health) in May 2001. He also holds JD (1980) and BA (1970) degrees from Loyola University of the South (now Loyola of New Orleans). The European Union awarded Mr. Gillon an Erasmus Mundus Fellowship to earn in academic 2006-07 the Erasmus Mundus Master of Bioethics (formerly the European Master in Bioethics) in studies undertaken at Katholieke Universiteit (now KULeuven) Leuven (Belgium), St.Radboud University, Nijmegen (the Netherlands) and Universita Degli Studi Di Padova, Padova (Italy). In his thesis, "Emmanuel Levinas's compromise for peace: Real politik health ethics for nasty little times," he explored the work of the philosopher.
In 2005-06, he was Visiting Fellow/Scholar at the University of Virginia Health System Center for Biomedical Ethics (Charlottesville, Virginia). Mr. Gillon previously served pro bono as Adjunct Senior Advisor and member of the Board of Directors of the Special Assistant to the Navy Surgeon General for Research Integrity and Ethics.
He has written and lectured on human-subject research issues in the US, Britain, the European Union and India.
In addition to his qualification by examination to practice before US Patent and Trademark Office, Mr. Gillon is admitted to practice before the US Supreme Court and the US Court of Appeals for the Federal, Fifth and Eleventh Circuits, and licensed by the courts of the District of Columbia, and the States of Colorado, Louisiana and Maryland. He is an active member of the Giles S. Rich American Inn of Court (Intellectual Property) lodged at the U.S. Court of Appeals for the Federal Circuit, and was president of the Government Intellectual Property Law Association.
He is retired from nearly 23 years of federal service, the last 14 of which were on the patent side of the United States Patent and Trademark Office where he was a senior attorney in the Office of Petitions. The Association of Trial Lawyers of America, now the American Association for Justice, brought Mr. Gillon to the Washington area in January 1991 to edit that organization's national law journal on workplace injury and law.
---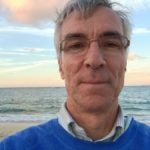 Edward R. Grant is an attorney with three decades experience in research, teaching, and advocacy on issues relating to law and medical ethics. In addition to being on the faculty of the Pellegrino Center for Clinical Bioethics since 2003, he has lectured at the Center for Bioethics and Human Dignity (Trinity University), served on advisory panels to the United States Conference of Catholic Bishops, and published more than 20 law review articles and book chapters on issues of law and medical ethics, immigration, and constitutional law. He has participated in more than a dozen cases before the United States Supreme Court, advising on litigation strategy and authoring briefs for amici curiae to the Court. Mr. Grant has served since 1998 as a Board Member, Board of Immigration Appeals, U.S. Department of Justice. He was previously an adjunct professor at the George Washington University School of Law. Mr. Grant received his A.B. from Georgetown University and his J.D. from Northwestern University.
---
---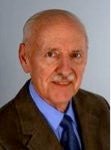 Richard W. Holt, MD received an AB in Biology from Brown University, an MD from Georgetown University School of Medicine and an MPH from The Johns Hopkins School of Hygiene and Public Health. After a year as a surgery intern at the University of Iowa Hospitals and Clinics in Iowa City and two years as a captain in the US Army Medical Corps he returned to Georgetown for a five year surgery residency. Following a year as Chief Resident he joined the Georgetown faculty on which he remains. He has been certified and twice recertified by the American Board of Surgery. He advanced to Professor of Surgery, has held leadership positions in both the Department of Surgery's medical student clerkship and surgery residency training program, has served as an Assistant Dean of the School of Medicine and was a member of Georgetown's Lombardi Cancer Center including as a home hospice physician. For 10 years he served as Chair (moderator) of Georgetown's Donor Advocacy Committee for living kidney and liver donors. In 2003 he conceptualized the establishment of an annual ethics lecture in the Department of Surgery which was named in honor of Edmund D. Pellegrino. He also had a simultaneous appointment at the DC General Hospital where for fifteen years as Chief of the Georgetown Surgery Service he supervised the Georgetown surgery faculty, residents and medical students and was Chair of the Department of Surgery for six years. He has experience in issues involving medical ethics as they present in rural, military, inner city and academic medical centers.
---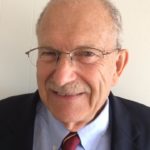 Dr. Arthur Kopelman is a neonatologist. He founded and was Director of Neonatology at The University of Rochester and at East Carolina University. In his clinical work he encountered numerous situations that were ethically challenging and saw how important it is to be able to analyze them carefully. He was on the Ethics Committee, Ethics Consult Team and IRB at ECU. He has enjoyed teaching Medical Ethics to medical students over many years.
---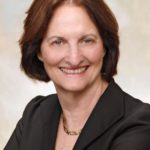 Loretta M. Kopelman, Ph.D. was founding president of the American Society for Bioethics and Humanities, President of the Society for Health and Human Values, a member of the Institute of Medicine's Committee on Research with Children and the winner of the 2007 William G. Bartholome Award for Ethical Excellence from The American Academy of Pediatrics. She is a Faculty Affiliate at the Kennedy Institute of Ethics and Professor of the Practice of Family Medicine at Georgetown University where she teaches in the medical school. She is also Professor Emeritus at the Brody School of Medicine at East Carolina University, where she founded and chaired its Department of Bioethics and International Studies for over twenty-five years. She twice was a member of the American Philosophical Association, Committee on Philosophy and Medicine and serves on many editorial boards including: The Journal of Medicine and Philosophy, Developing World Bioethics, and Philosophy, Encyclopedia of Bioethics editions 2 and 3, Cambridge Dictionary of Bioethics, and Philosophy, Psychiatry and Psychology. She has published widely, including topics in bioethics, medical ethics, research policy, the rights research subjects, especially children, the rights of retarded individuals, philosophy and medicine, the fair allocation of health care resources, and especially on children's rights and welfare. She has been appointed to the advisory board of the Pediatric Ethics Subcommittee of the FDA. She received her Ph.D. in philosophy from the University of Rochester.
---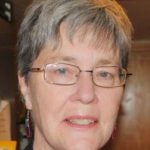 Susan Okie, M.D., is a family practice physician who has spent most of her career as a medical journalist, commentator and editor. She graduated from Harvard Medical School and completed a family medicine residency at the University of Massachusetts and the University of Connecticut. Hired as a summer intern by the Washington Post during medical school, Okie returned to the Post as a reporter on the metropolitan staff under Bob Woodward. She spent almost twenty years with the newspaper, including serving as its national science editor and filing science and environmental stories from Africa during the three years she lived in Kenya with her family. Okie's husband, a medical school classmate, is a retired research scientist who worked on the development of malaria vaccines. They have two grown sons. Dr. Okie was a contributing editor at the New England Journal of Medicine, and has contributed numerous commentaries to the journal's Perspectives section. She has published two books, Fed Up! about the childhood obesity epidemic and To Space and Back, a children's book that she co-wrote with the late astronaut Sally Ride. She is also a published poet, and in 2014 received an MFA in poetry from Warren Wilson College. Dr. Okie volunteers weekly as a primary care doctor with Mobile Medical Care of Montgomery County, a nonprofit organization providing health care for uninsured adults.
---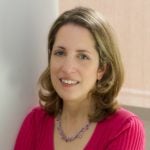 Beth N. Peshkin, MS, CGC, LGC (Virginia) is a Professor of Oncology and the Director of Genetic Counseling at Georgetown Lombardi Comprehensive Cancer Center, where she has been a faculty member since 1995. She is also the Education Director for the Jess and Mildred Fisher Center for Hereditary Cancer and Clinical Genomics Research and an Associate Faculty Member at the Pellegrino Center for Clinical Bioethics at Georgetown. Professor Peshkin is nationally recognized for her clinical and research expertise. She has published over 100 peer-reviewed articles, commentaries, and chapters related to cancer genetic counseling and testing, patient management, and bioethics. She has given over 145 invited presentations and lectures to international, national, and local audiences of professionals, students, and the public, and has been interviewed frequently by several high profile national and local media outlets. She is also a member of the Cancer Genetics Editorial Board and Psychosocial/Behavioral Issues Working Group for the NIH/NCI Physician Data Query (PDQ). As a lead or co-investigator on several federally funded grants, her research focuses on various outcomes of genetic counseling and testing for hereditary breast/ovarian cancer. These studies have examined the effectiveness and outcomes of telephone genetic counseling, treatment decisions in high risk newly diagnosed breast cancer patients, family communication patterns, effects of internet-based decision support tools, and shared decision making about multigene panel testing. Professor Peshkin is also interested in medical student and professional education, and has been awarded grants from the Georgetown School of Medicine to develop curricula related to genomic testing. Professor Peshkin has developed and teaches several courses in genomics, policy, and ethics. In the Fall semesters, she teaches BIOL-394, "Genomics, Disability, and Health." This course is part of the Disability Studies Course Cluster. In the summer, she teaches NURS-766, "Personalized Health Care" to DNP students. And, in Spring 2018 she debuted a new graduate course in the McCourt School of Public Policy (PPOL-661) entitled, "Genomics, Precision Medicine, and Public Policy." She also provides several guest presentations in the School of Medicine and is a preceptor within the Health Care Ethics course. Professor Peshkin received her Master of Science degree in Medical Genetics from the University of Wisconsin-Madison in 1993, and is certified by the American Board of Genetic Counseling. She also holds a Certificate of Advanced Study in Bioethics and Health Policy from the Loyola School of Medicine in Chicago.
---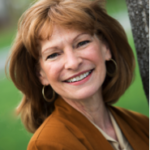 Elaine Petty's background includes both addressing ethical life issues and teaching others how to think morally about them. Her expertise has taken her from working with dying patients as a pediatric oncology nurse at Children's Hospital in Washington, DC to serving as an Associate Director for the International School Project, a joint venture with the Russian Ministry of Education training Russian teachers to use a curriculum teaching biblical morals and ethics. She has a B.S. in Nursing and Received her Master's Degree in Bioethics from Georgetown University and is an associate faculty for the Pellegrino Center for Clinical Bioethics at Georgetown University. Her motivation is to help shed light on the bioethics issues within our culture that most profoundly affect our humanity.
---
Dr. Lawrence J. Prograis, Jr. presently serves as an Affiliated Scholar in the Center for Clinical Bioethics, Georgetown University Medical Center. In the Center for Clinical Bioethics at Georgetown University Medical Center his research interests include, research ethics (specifically the clinical investigator-patient/subject relationship), ethics consultations, and the role of culture in ethics. From 1989 to 1991, he was the Chief of the Asthma and Allergy Branch within DAIT. In 1991, he became the Deputy Director of DAIT. He served in this position until 2002. From 2002-2016, Dr. Prograis served as Senior Scientist for Special Programs and Bioethics in DAIT National Institute of Allergy and Infectious Diseases, NIAID, National Institutes of Health, NIH. He was responsible for developing and participating in inter/intra Institute activities concerning administrative and scientific matters associated with the Division's immunology research training programs, Small Business Innovation Research, and Bioethical issues. Dr. Prograis has received numerous awards, including the NIH Merit Award, the Public Health Service Special Recognition Award, and the Georgetown University Clemens von Pirquet Award in Allergy and Immunology. He is a member of the Alpha Omega Alpha Medical Honor Society. He has published in the fields of allergy, immunology and ethics. His most recent publication is as co-editor with Dr. Edmund Pellegrino, Chairman of the President's Council on Bioethics, a book entitled "African American Bioethics: Culture, Race, and Identity."
---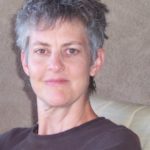 Virginia Ashby Sharpe, Ph.D. is Chief of Ethics Policy at the Veterans Health Administration's National Center for Ethics in Health Care. At VHA, she is responsible for policies on disclosure of adverse events to patients, informed consent, life-sustaining treatment decisions, and financial relationships between health care professionals and industry, among others. She also provides support for VHA emergency preparedness and leads the VHA pandemic influenza ethics initiative. Prior to her work at VHA, she was Deputy Director of the Hastings Center in Garrison, NY. She has written and spoken on policy-relevant science, the ethics of bioethics, conflicts of interest, patient safety, environmental justice, and research ethics. Recent articles include "The Ethics of Bioethics" in the Encyclopedia of Bioethics, 4th ed., and "Informing the Gestalt – An Ethical Framework for Allocating Scarce Federal Public Health and Medical Resources to States during Disasters" in Disaster Medicine and Public Health Preparedness. Her books include Medical Harm: Historical, Conceptual and Ethical Dimensions of Iatrogenic Illness; Wolves and Human Communities; Accountability: Patient Safety and Policy Reform; and The Ethics of Hospital Trustees.
---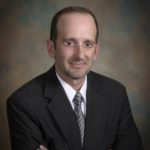 Christopher Spevak, MD, MPH, JD, is a Professor of Clinical Anesthesiology at Georgetown University School of Medicine in Washington, DC. He received his Medical degree from the Northeast Ohio Medical University College and trained at the Cleveland Clinic and University of Pittsburgh Hospitals. He received a Master of Public Health (MPH) degree in Health Management and Policy from the University of Michigan School of Public Health, and Law degree from Catholic University of America. He is a member of numerous legal associations including the US Supreme Court Bar, American Health Lawyers Association and American Bar Association. In addition, Dr Spevak is a leader in professional medical societies and served as the 143rd President of the Medical Society of the District of Columbia. Dr. Spevak's academic interests center on the intersection of Pain, Law and Bioethics and has been interviewed by the New York Times, National Public Radio and CNN for his work in war related injuries.
---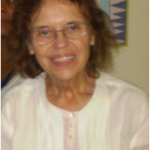 Mary Louise Wessell, CSJ, PhD is the founder and Program Manager of the Tenant Empowerment Network (TEN). Sister Mary Louise has helped grow the transitional housing program for homeless families to more than 44 families at any one time. She has also worked with Catholic Charities in many different ways for more than 20 years, including working with Dr. Pellegrino and Dr. John Collins Harvey to found the Catholic Charities Health Care Network (formerly the Archdiocesan Health Care Network). Sister Mary Louise received her PhD in Philosophy, Ethics and Bioethics from Georgetown University, with Dr. Pellegrino as her mentor. She also volunteers as an instructor in the Profession of Medicine course at the Georgetown University School of Medicine.