John Collins Harvey Lecture & Pellegrino Symposium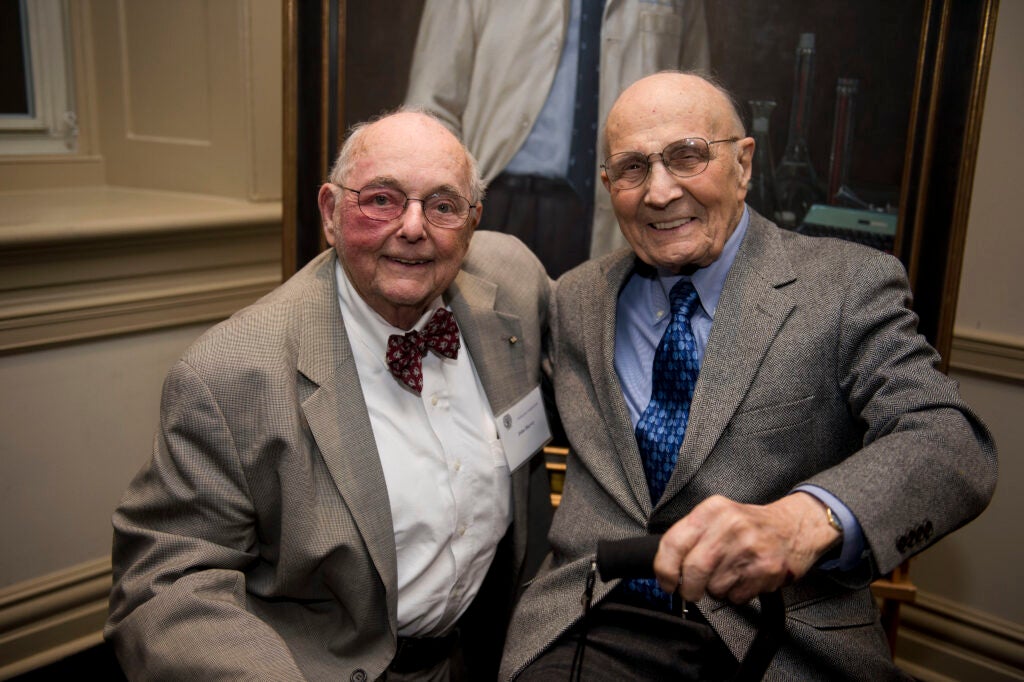 The John Collins Harvey Lecture
The John Collins Harvey Lecture is an endowed lecture supported by the friends and colleagues of John Collins Harvey, MD, PhD, a close colleague and friend of Dr. Pellegrino. Read more about Dr. Harvey
2023: Joseph Fins, MD, The E. William Davis, Jr., MD Professor of Medical Ethics & Professor of Medicine; Chief, Division of Medical Ethics, Weill Cornell Medical College. "Covert Consciousness and Clinical Ethics: Neuroscience and Normative Obligations." — February 3, 2023 at 3:00 pm — More information and registration coming soon.
2022: Farr Curlin, MD, Josiah C. Trent Professor of Medical Humanities in the Trent Center for Bioethics, Humanities and History of Medicine, Duke University — February 25, 2022 4:00 pm via Zoom Recording
2021: Anthony S. Fauci, MD — February 19, 2021 3:00 pm via Zoom. Recording and Transcript
2020: Kevin T. FitzGerald, SJ, PhD, John A Creighton University Professor and Chair, Department of Humanities; Associate Professor, Department of Medical Education, School of Medicine, Creighton University
2018: Myles Sheehan, SJ, MD, Assistant for Senior Jesuits, USA Northeast and Maryland Provinces of the Society of Jesus
2017: Sr. Carol Keehan, DC, President/CEO Catholic Health Association of the United States
2016: Christine Grady, MSN, PhD, Chief, Department of Bioethics, National Institutes of Health Clinical Center and Member, President's Commission for the Study of Bioethical Issues
2015: David A. Fleming, MD, MA, MACP, Professor of Medicine, Chairman, Department of Medicine, and Director, MU Center for Health Ethics, University of Missouri School of Medicine
2014: Roberto Dell'Oro, Ph.D., Director of the Bioethics Institute and a Professor in the Department of Theological Studies at Loyola Marymount University in Los Angeles
2013: Daniel P. Sulmasy, MD, Ph.D., Kilbridge-Clinton Professor of Medicine and Ethics, University of Chicago Department of Medicine and Divinity School
2012: Nuala P. Kenny, SC, OC, MD, FRCP(C), Professor Emeritus at Dalhousie University Department of Bioethics
2011: Lisa Sowle Cahill, Ph.D., J. Donald Monan Professor, Boston College
2010: Daniel Callahan, Ph.D., Senior Researcher and President Emeritus, The Hastings Center, Garrison, NY. Response by Sidney Callahan, Ph.D., Distinguished Scholar at The Hastings Center, Garrison, NY
2009: Robert M. Veatch, Ph.D., Professor of Medical Ethics, Kennedy Institute of Ethics, Georgetown University
2008: Leon R. Kass, M.D., Ph.D., Hertog Fellow, American Enterprise Institute, Harding Professor, Committee on Social Thought, University of Chicago
2007: Christine Cassel, M.D., M.A.C.P., President and CEO, American Board of Internal Medicine, Adjunct Professor of Medicine, Division of Internal Medicine, University of Pennsylvania
2005: Henk ten Have, M.D., Ph.D., Director, Division of Ethics of Science and Technology, UNESCO
2004: Cardinal Francis Eugene George, OMI, Archbishop of Chicago
2003: Godfried Cardinal Danneels, Archbishop of Mlines-Brussells, Belgium
The Pellegrino Symposium
The Pellegrino Seminar is an annual conference, inaugurated in 2014, dedicated to the exploration of topics closely related to the life and work of Dr. Edmund D. Pellegrino.
2022: "Medical Education and the Moral Enterprise of Medicine" — Friday, May 13, 2022, 2-4 pm EDT via Zoom featuring Leon Jones, MD, Dean for Medical Education, Georgetown University School of Medicine and David J. Skorton, MD, President & CEO, Association of American Medical Colleges.
Selected Past Pellegrino Symposium Topics and Videos
2021: "This Moment in Bioethics"
2020: Pellegrino Centennial
2019: "Patient-Centered Medicine"
2018: "Philosophy of Medicine"
2017: "Clinical Ethics in the Tradition of Pellegrino"
2016: "Pellegrino and the Healer's Role"