Myles N. Sheehan, SJ, MD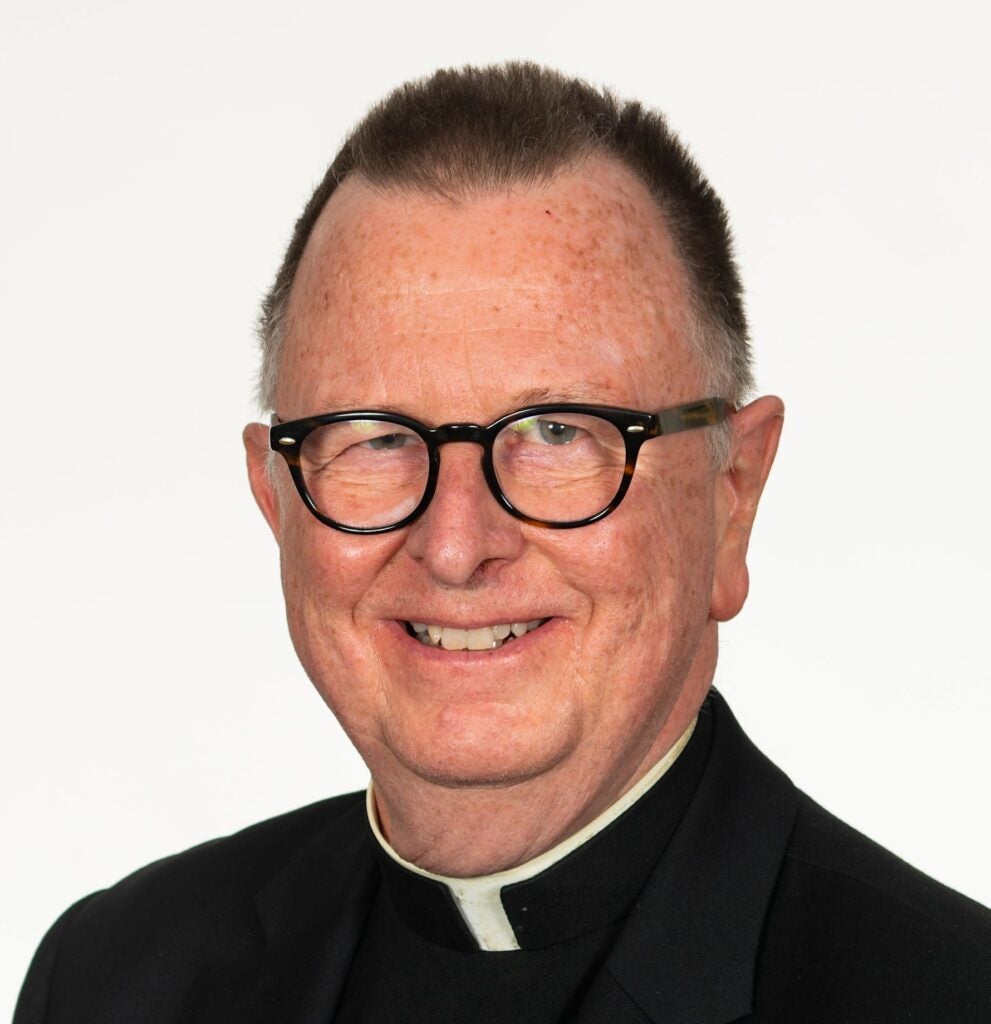 Fr. Sheehan is a Jesuit priest, physician, and professor of medicine. He joined the Center and the Georgetown Jesuit Community in January 2020. In 2018 he delivered the John Collins Harvey Lecture at the Fifth Annual Pellegrino Symposium.
 
After graduating from Dartmouth College, Fr. Sheehan attended the Geisel School of Medicine at Dartmouth. He completed his residency in internal medicine at Beth-Israel Hospital in Boston. Following his residency, he began his journey to the Jesuit priesthood, while also pursuing master's degrees in philosophy and health care ethics at Loyola University in Chicago and two years in a geriatric medicine fellowship at Harvard Medical School in Boston. He earned a master of divinity with distinction from the Weston School of Theology in Cambridge, Mass., and was ordained as a priest in 1994. In 2017, he received an honorary Doctor of Humane Letters degree from John Carroll University in Ohio.
 
For 14 years, Fr. Sheehan worked at Loyola University in Chicago, first as a professor, and eventually as senior associate dean at the Stritch School of Medicine and the Ralph P. Leischner Professor and Chair of the Leischner Institute for Medical Education. When he departed Loyola in 2009 to become the Provincial for the New England Province Society of Jesus, he was praised as one of the university's "most respected and deeply loved faculty members." 
 
In his role as Provincial, Fr. Sheehan was responsible for the care of the 300 Jesuits in New England. In 2015, he became the Provincial Delegate for Senior Jesuits for the Maryland and USA Northeast Provinces of the Society of Jesus, for which he helped supervise the personal care of about 200 Jesuits in four health-care facilities.
 
In his early years as a clinician and priest, Fr. Sheehan became acquainted with Georgetown's Dr. Edmund Pellegrino. Guidance from Pellegrino and his writing partner, David Thomasma, influenced Fr. Sheehan's decision to pursue a career in academic medicine. 
 
Fr. Sheehan teaches Catholic Clinical Ethics and serves on the ethics consultation service and ethics committee at MedStar Georgetown University Hospital.