Drs. Giordano and FitzGerald Awarded Grant to Develop Conference on International Health Policy and Promotion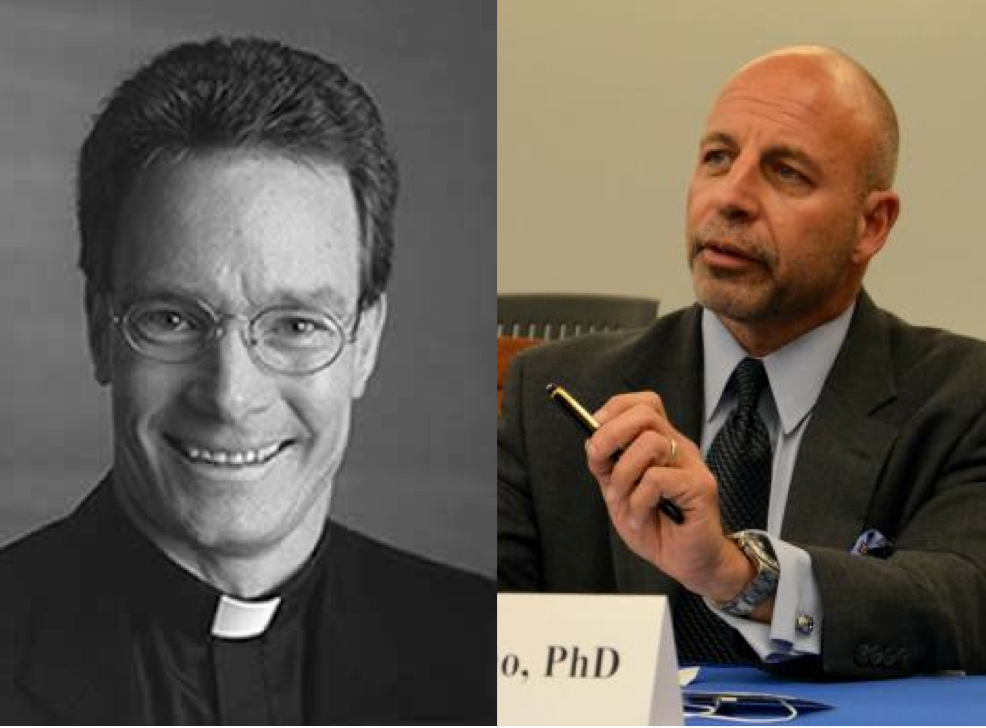 Dr. Kevin FitzGerald (left) and Dr. James Giordano (right)
Drs. James Giordano and Kevin FitzGerald have been awarded an International Collaborative Grant in the amount of $10,000 for the 2016 round of the Global Engagement Faculty Grants. Their project, entitled "When in 'Roam'…Transnational Patients: Practical and Ethical Implications for Medical Practices and Health Promotions Policy" will develop a conference and workshop in collaboration with the Coburg University of Applied Sciences and Freie Universität, Berlin, Germany.
Working with international doctoral scholar Nina Zeldes, and Coburg professor Dr. Niko Kohls, the conference and workshop will bring together an international, interdisciplinary team of scholars with expertise in transnational science, health promotions, medical anthropology, ethics, and international health law to address practical, and ethical aspects of caring for transnational patients, including refugees, (im)migrants, and medical tourists, with emphasis upon possibilities for health promotions policies.
The conference and workshop will develop a white paper for submission to the World Health Organization and UNESCO, academic resources, course materials for students at the collaborating institutions, and a series of scholarly works.
STAY CONNECTED FOR MORE UPDATES