PCCB Bids Farewell to G. Kevin Donovan and Welcomes Myles N. Sheehan, S.J. as New Director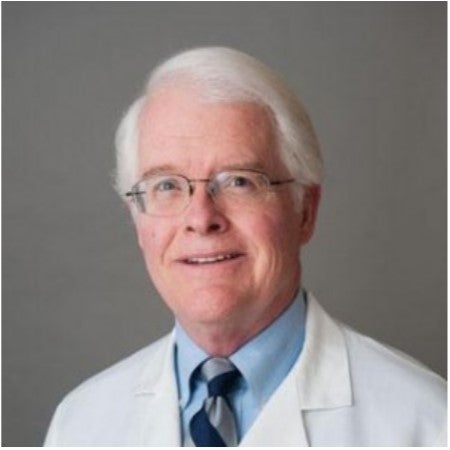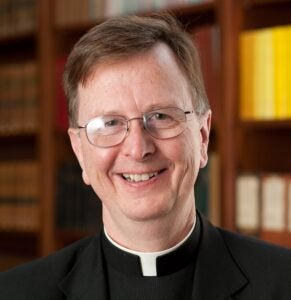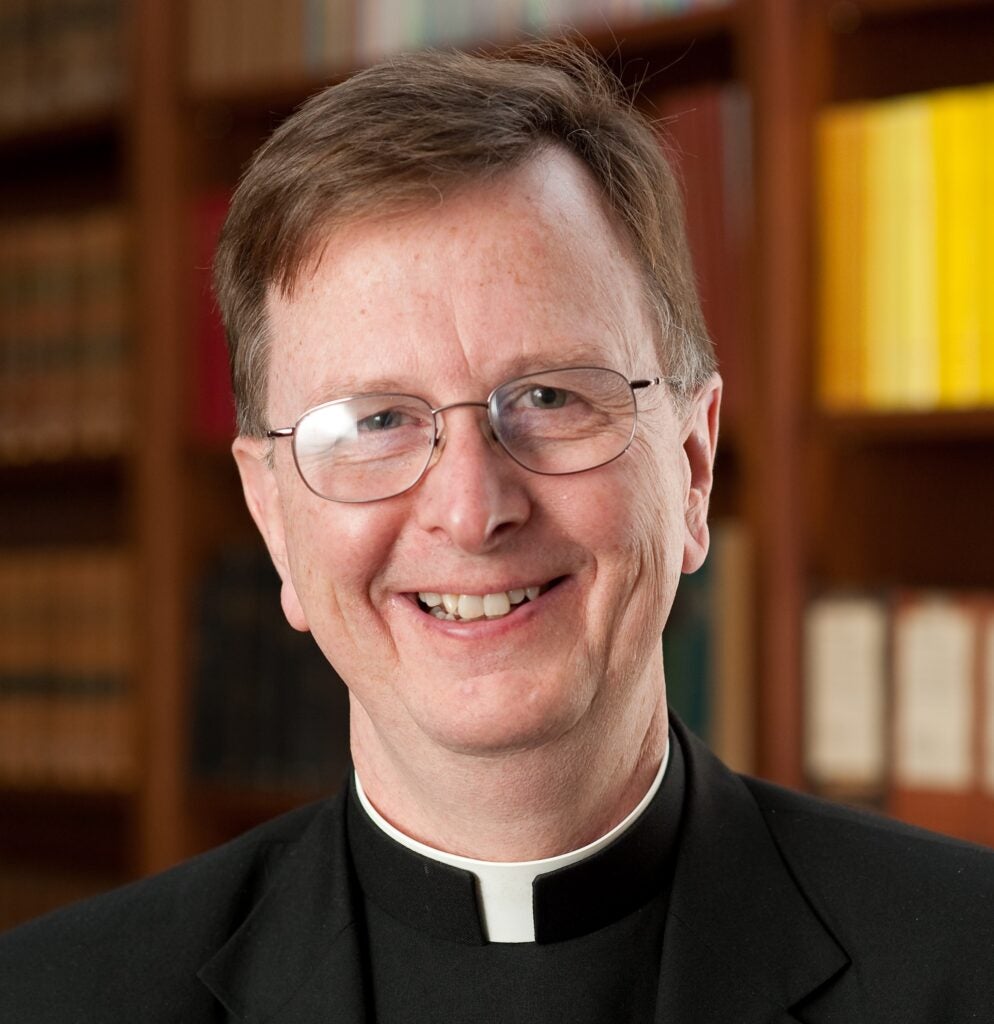 After eight years, G. Kevin Donovan, MD, MA has stepped down as director of The Pellegrino Center for Clinical Bioethics in order to return to his home in Oklahoma. He will remain on the PCCB faculty. Myles N. Sheehan, SJ, MD, who joined the PCCB faculty in January, has been appointed as the Center's new director and will also hold the Lauler Chair in Catholic Health Care Ethics.
"Jesuit, Doctor, Ethicist to Lead Pellegrino Center" in GUMC Stories, Dec. 5, 2020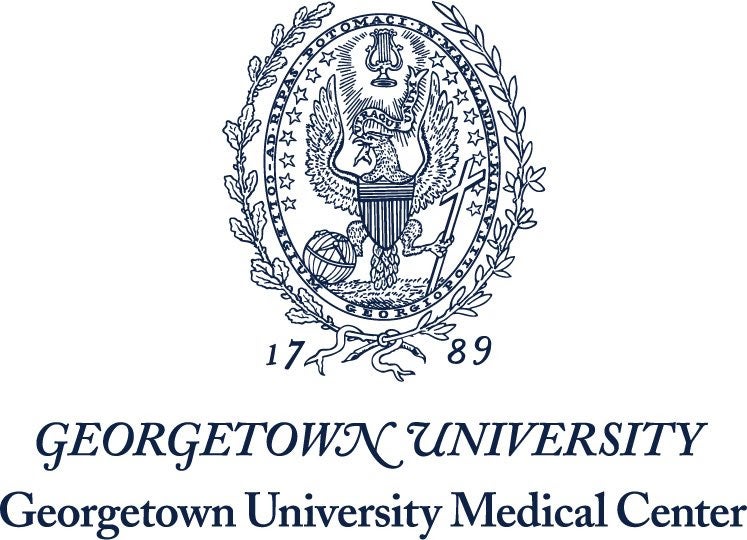 November 24, 2020
Dear Members of the GUMC Community,

I write today to announce the appointment of Myles Sheehan, S.J., MD, as director of the Edmund D. Pellegrino Center for Clinical Bioethics, effective Dec. 1, 2020. Fr. Sheehan takes the mantle from G. Kevin Donovan, MD, who stepped down this fall. Fr. Sheehan, professor of medicine, will also hold the Lauler Chair in Catholic Health Care Ethics.

Since its inception in 1989, the Edmund D. Pellegrino Center for Clinical Bioethics has been a resource for those who shape and provide health care, offering guidance on the ethical challenges that arise in the care of patients. The center's faculty are deeply involved in the education of our School of Medicine and graduate students, and consult with our clinical partner, MedStar Georgetown University Hospital, on ethical issues as they relate to the Ethical and Religious Directives (ERDs) of the United States Conference of Catholic Bishops.

Fr. Sheehan brings unique credentials as a Jesuit priest, physician, and lecturer to Georgetown. He has been a friend to those at the Pellegrino Center for some time, delivering the John Collins Harvey Lecture at the Fifth Annual Pellegrino Symposium in 2018. We look forward to what his leadership will bring for the center, the university, and MedStar Georgetown.

After graduating from Dartmouth College, Fr. Sheehan attended the Geisel School of Medicine at Dartmouth. He completed his residency in internal medicine at Beth-Israel Hospital in Boston. Following his residency, he began his journey to the Jesuit priesthood, while also pursuing master's degrees in philosophy and health care ethics at Loyola University in Chicago and two years in a geriatric medicine fellowship at Harvard Medical School in Boston. He earned a master of divinity with distinction from the Weston School of Theology in Cambridge, Mass., and was ordained as a priest in 1994. In 2017, he received an honorary Doctor of Humane Letters degree from John Carroll University in Ohio.

For 14 years, Fr. Sheehan worked at Loyola University in Chicago, first as a professor, and eventually as senior associate dean at the Stritch School of Medicine and the Ralph P. Leischner Professor and Chair of the Leischner Institute for Medical Education. When he departed Loyola in 2009 to become the Provincial for the New England Province Society of Jesus, he was praised as one of the university's "most respected and deeply loved faculty members."

In his role as Provincial, Fr. Sheehan was responsible for the care of the 300 Jesuits in New England. In 2015, he became the Provincial Delegate for Senior Jesuits for the Maryland and USA Northeast Provinces of the Society of Jesus, for which he helped supervise the personal care of about 200 Jesuits in four health-care facilities.

In his early years as a clinician and priest, Fr. Sheehan became acquainted with Georgetown's Dr. Edmund Pellegrino. Guidance from Pellegrino and his writing partner, David Thomasma, influenced Fr. Sheehan's decision to pursue a career in academic medicine.

Fr. Sheehan joined the Jesuit Community at Georgetown University in January 2020. At the same time, he became a faculty member at the Pellegrino Center, where he has been involved in medical student teaching and the master's program in Catholic Clinical Ethics, along with serving on the ethics consultation service and ethics committee at MedStar Georgetown University Hospital.

In his leadership role with the Pellegrino Center, Fr. Sheehan plans to continue Kevin Donovan's excellent work by maintaining a strong presence in teaching and ethics consultations within the medical center. Though he no longer practices medicine, the care of older persons and end-of-life care remain particular interests.

Fr. Sheehan looks forward to cultivating new opportunities to collaborate with the Kennedy Institute of Ethics and with the developing efforts centered around environmental ethics and the ethics of big data. He envisions the Pellegrino Center, with its emphasis on clinical ethics, as a crucial player in a network of ethics centers on the Georgetown campus that will advance research, scholarship, and teaching on ethical issues that expand beyond the hospital and clinic settings.

I'd like to extend my gratitude on behalf of our community to Dr. Donovan for his inspired leadership and dedication as an educator. He was selected personally by the center's namesake, Dr. Edmund Pellegrino, to succeed him as the center's leader eight years ago. In that time, he expanded the center's teaching efforts; prime among these is the debut of a master's degree and certificate programs in Catholic clinical ethics. He will continue to teach — we are grateful for his service to Georgetown.

I know you join me in extending a warm welcome to Fr. Sheehan.

Edward B. Healton, MD, MPH
Executive Vice President for Health Sciences
Executive Dean, Georgetown University School of Medicine


This announcement authorized by the Office of the Executive Vice President for Health Sciences and Executive Dean.