2021 Pellegrino Symposium: "This Moment in Bioethics"
Friday, May 21, 2021 1:00 – 4:00 p.m.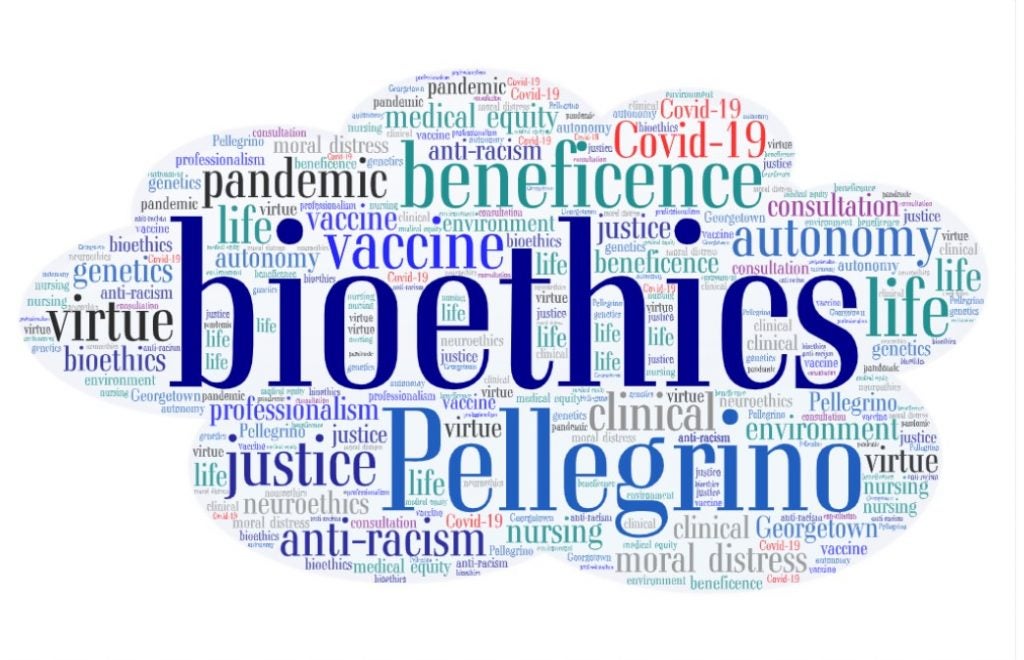 This year's Pellegrino Symposium marks the thirtieth anniversary of the Center for Clinical Bioethics founded by Dr. Pellegrino and now named in his honor. The unprecedented events of the past year make this year's event a critical opportunity to take stock of this moment in bioethics. Our speakers will discuss recent trends in bioethics, confront the deleterious effects of racism in patient care and medicine, and consider the future.
An important part of this year's symposium will be focused on the exciting future for ethics at Georgetown and the development of the Emergent Ethics Network. As part of this new initiative, the Pellegrino Center will be collaborating with other centers at Georgetown to provide international leadership on emerging issues in bioethics, environmental justice, the use of big data and data analytics, as well as the ongoing need for deep philosophical reflection and study in ethics across disciplines. The Network as part of its mission will incorporate ongoing philosophical reflection and study in ethics across disciplines
Program
1:00 pm: Welcome
Myles N. Sheehan, SJ, MD
Director, Pellegrino Center for Clinical Bioethics, David Lauler Chair of Catholic Health Care Ethics, and Professor of Medicine, Georgetown University Medical Center
John J. DeGioia, PhD
President, Georgetown University
1:10 pm: "The Past as Prologue: A Decade of Bioethics"
G. Kevin Donovan, MD, MA
Professor of Pediatrics, Former Director of the Pellegrino Center for Clinical Bioethics
1:45 pm: "Confronting Racism in American Medicine"
Susan Cheng, EdLD, MPP
Senior Associate Dean for the Office of Diversity and Inclusion, Georgetown University School of Medicine
2:15 pm: Conversation between Dr. Sheehan and Dean Cheng
2:30 – 2:40 pm BREAK
2:40 pm: "The Future of Bioethics"
Myles N. Sheehan, SJ, MD
Director, Pellegrino Center for Clinical Bioethics
3:10 pm: Introduction to the Emergent Ethics Network
Myles N. Sheehan, SJ, MD
Director, Pellegrino Center for Clinical Bioethics
Gael Giraud, SJ, PhD, PhD
Research Professor & Director of the Georgetown Environmental Justice Programs
Daniel Sulmasy, MD, PhD
Director, Kennedy Institute of Ethics, Senior Research Scholar, & Andre Hellegers Professor of Biomedical Ethics
3:45 pm: Pellegrino Student Scholar Presentation
Parhom Towfighi, GUSOM '24
"The Impact of Storytelling on Medicine"
3:55 pm: Closing Remarks